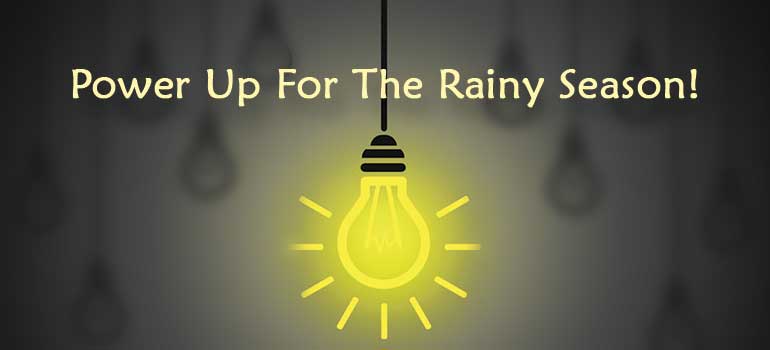 Things To Consider Before Buying An Inverter – Microtek Inverter Chennai Could Be Your Perfect Home Inverter!
With the never-ending rain and wavering winds, this rainy season will also be the season of power cuts. With the school reopened and classes in full swing, you and your kids need a power backup solution at home to fight the electricity boards! And an inverter is the cheapest backup solution that you could install to save yourself in this situation.
The components of a power backup include power grid to charge battery, inverter battery to store DC current and the inverter. The power grid is an electricity connection at home. The power grid recharges the battery. The function of a power inverter or simply an inverter is to convert DC current stored in the battery to AC at the time of a power cut.
Also Read: Know The Benefits Of Online UPS!
To choose the best inverter suitable for your power use and supply, you need to consider the following:-
Calculate your power requirement
This is calculated by considering how much backup you want or how many appliances you need to support.
Inverter Capacity Calculator
The total load you want to support is directly proportional to the inverter capacity which is measured in Volt-Ampere (VA). You can calculate this by dividing the total load to be supported by the power factor.
Know the battery capacity
You need to have a battery capacity proportional to the inverter capacity for the inverter to be effective at home. Inverter Dealers In Chennai are the best as they provide you extended maintenance at free cost if there is any complaint with the inverter in case things go wrong!
Be familiar with your house wiring
Wiring should be such that it allows the running of a few selected appliances of your choice on the inverter. Hence consult with your technician for the same.
Inverter types – Sine Wave Inverter and Square Wave Inverter
Depending on how AC current looks like, inverters are classified as Sine Wave or Square Wave. It is better to go with sine wave inverters as they ensure more safety and longevity of your appliances.
Choose Best Inverter Brands Like  Luminous Inverter Chennai!
While buying a battery, take care not to buy from local battery manufacturers as they are not safe and could tamper your appliances. Go for branded inverters like Luminous, Microtek, Exide, APC, etc that has long battery warranty. These brands provide Inverter Battery Chennai with longevity that will be compatible with your inverter. Also, top brands ensure after sales support where a brand executive will visit and repair or replace it if the complaint occurs within the warranty period.
Buy It Online From Inverter Dealers In Chennai
You can buy it from your usual online stores but due to safety issues during storage and delivery, these online stores provide fewer options. Also, it is preferable to buy it directly from shops selling branded inverters as this will ensure that there is no damage to the battery or the inverter. And in case of any issues later, you will always receive after sales support from these brands, which is not available at your usual online shopping sites. Most brands selling online cannot be repaired by your local repair shops properly as they will not be familiar with such brands. But you could always opt for dealers in Chennai with online stores that deliver to your homes. This could make things easier for you as you can visit their local store whenever you wish in case of any complaints and also avail discounts and offers for branded compatible batteries.
While buying an inverter from good brands can help you, there are simple ways in which you can increase the longevity of inverter battery. This could be done by replenishing the distilled water at the right time, not connecting high load devices to the inverter unnecessarily, by applying grease to socket connections to protect from corrosion, etc. Save your power from now on and we hope you get to enjoy power cut free nights and days!