It is an interesting fact that 87% of Indians are ready to make the transition from fuel-powered vehicles to electric vehicles. The reasons can be varying. It can be a conscious eco-friendly decision, or the comparative affordability of the EV as opposed to spending or fuel, or just a simple desire to own an EV!
Whatever said and done, is Chennai geared up to meet the EV revolution? As much as there is the drive to own an EV, the accessibility to a charging station is still a huge barrier.
As per the policy norms of the state government, one charging station is to be set up every 25kms on either side of the national and state highways. The government is also actively encouraging private charging service providers to opt for renewable power sources to supply this growing need.
What is it that has to be done to make Chennai ready to face the consumer requirements for EVs? Let's take a small detour and focus on the international EV market.
EVs: How Did They Gain An International Foothold?
The electric vehicle revolution has spread far and wide in the countries of the USA and China. The entire European continent has embraced electric adoption. In spite of its wide acceptance, the EV did not have a red carpet welcome as you would've imagined.
It was heavily criticized for three aspects: charging, speed, and range. Companies worked day and night to resolve these issues with remarkable improvement in battery and automobile technology. Innovative firms gave them the much-needed support to push the EV market to where it is now.
What really gave the EV market a new lease of life were these factors:
Government policies
Incentives for zero and low emission vehicles.
Financial support for setting up charging infrastructure.
Addressing the importance of battery technology.
Charging infrastructure
Creating consumer awareness
Development in battery technology
Expansion of production capacity
Today, China heads the list as the world's largest electric car market, followed by Europe and the USA. Norway leads as the biggest shareholder of the EV market.
Bolstering The EV market In Chennai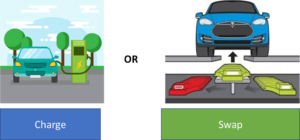 Now, the big question is this: What can we implement from the international arena to amplify and broaden the EV market in a metropolitan like Chennai?
The first step to get this show on the road is to have ample numbers of charging infrastructure.
Chennai has only a handful of community charging points. And that is not enough for a city of this size, population, and popularity.
How can we widen this network to make EV charging points accessible to all?
Targeting public places:
Chennai is chockablock full of restaurants, malls, cafes, coffee shops, supermarkets, cineplexes, gyms, and entertainment zones. Not to forget the endless list of colleges and educational institutions, coaching centers, and hostels.
These are prime spots to set up charging points and encourage the public to go electric.
Fuel stations:
Fuel stations are ideal points to charge EVs, just like fuel-powered vehicles. Cars can be left to charge while the owner uses the time to deal with other businesses.
Role of Nantech in Chennai's EV market:
Nantech Power Systems Pvt.Ltd is the best EV charging solution in Chennai. With all your EV charging needs under one roof, Nantech provides you with home and office charging, midsize charging for pit stops and restaurants and full size charging for heavy vehicles.
Factors Influencing The EV Ecosystem In India
The EV ecosystem is very much in its initial stages in India. Its growth will be dictated, affected, and controlled by numerous factors. And the reason that our country is vastly different from China and the USA in terms of urbanization, road infrastructure, electricity supply, and just the very mindset of the masses can have incredible effects.
Key Aspects
2-wheelers and 3-wheelers will be the first in the range of vehicles to find a foothold in the EV market.
Private cars and commercial vehicles are likely to take more time to find buyers.
Charging infrastructure will have to be designed to support plug-in charging and battery swapping models to cater to various kinds of vehicles.
Government incentives are expected to boost the sales and adoption of EVs.
Embracing electric mobility:
EV charging companies are looking at various aspects to drive electric mobility:
Tying up with big malls, restaurants, shopping complexes, and housing apartments to set up charging infrastructure.
Training vendors to become EV grade suppliers.
Enhancing in-house technology and processes in the absence of local supplier networks.
Changes to encourage the growing EV ecosystem:
A big reason why Norway is a global leader in the EV share market is because of the country's EV incentives and government policies. In Norway, EVs are exempted from road taxes, purchase taxes, and Value Added Taxes.
There are even dedicated lanes for EVs, free electricity, and free charging points across the country. Now, that is the kind of atmosphere that is conducive to the growth of the EV ecosystem.
What we in India require are:
More charging infrastructure.
Enhanced R&D for charging technologies.
More private players and investors.
Encouraging local EV designing and software development.
More investors who manufacture EV batteries and semiconductors.
If you are travelling in your EV from any part of the country to the city, always keep in mind that Nantech Power Systems Pvt Ltd is the best EV charging solution in Chennai. Your one-stop destination with all the facilities for EV charging under one roof!! Visit our website https://www.nantech.in/ to get more information!