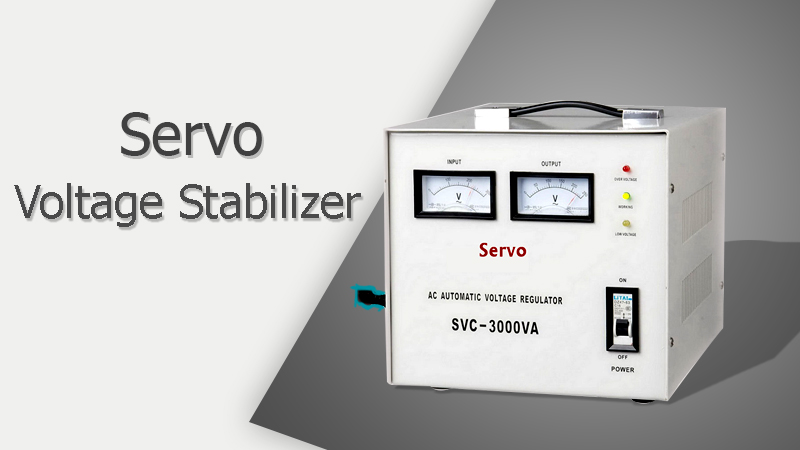 Power cuts and fluctuations are commonplace in India; these fluctuations can be detrimental to your electrical equipment. To protect them from these fluctuations and to get a voltage that is consistent and safe, a Servo stabilizer is needed. Many products have come up with ads that say their equipment have SMPS and hence there is no need for a stabilizer. These claims are far from the truth, read below to understand why there is a need for voltage stabilizers and how it can protect your appliances.
Why have servo voltage stabilizers:
Some electrical equipment like the X-Ray machines, PH-meter, etc. gets affected when there is a high voltage whereas compressors, refrigerators, etc. get damaged due to low voltage. So it becomes mandatory to select servo voltage stabilizer in Chennai on load as well as voltages that can provide a constant voltage. Electricity boards are also unable to provide clean power as the load is enormous and the number of electrical appliances running at end user is too high. There are single or three phases of electricity in the range of 230V to 415V. The 3 phased connections are divided into three lines each with 230V, so the range of electrical appliance is 220 to 240V. When the voltage is higher or lower than this range, there has to be a correction as the SMPS within the device cannot handle this and hence the appliance can be damaged. When you install a stabilizer got from voltage stabilizer dealers, you can safeguard your electrical equipment.
Also Read: What Are Active Harmonic Filters And Its Application?
Avoid getting tricked and buy from the best voltage stabilizer dealers:
Many products are fake and sold in the market at a lower price. Avoid buying such stabilizers as you may end up damaging your expensive appliances. Buy from reputed servo stabilizer manufacturers in Chennai as the quality of the product is assured and you can also check the specifications. Before you buy, find out more about delivery and installation along with any warranty or guarantee. Also, the contact number of voltage stabilizer service center should be mentioned in case of any problem with the device.
Advantages of Servo Voltage Stabilizers:
The stabilizers are a must for every house in summer and rainy season as that is the time for power fluctuations. These stabilizers can regulate the power supply and provide clean energy. It prevents overload and short circuits too.
Makes your electrical appliance more durable and improves the life by preventing damage due to fluctuations.
Saves energy and makes the appliance more efficient.
Increase in production.
Improved safety and protection of your appliances.
Applications of Servo Voltage Stabilizers:
These stabilizers are not only for home use but can be useful in many places like hospitals, distilleries, manufacturing units, cold storage, food processing units, etc.
To summarize, Servo Voltage stabilizers obtained from the best servo stabilizer manufacturers in Chennai will ensure that the voltage fluctuations are kept in check. That will prevent any damage to your electrical appliances and safeguards them. You will not need any costly replacement or repair when you have voltage stabilizers installed.