The humble inverter is the device of choice when it comes to dealing with power outages. Of course, there is a generator. It is bigger, and a more powerful device, but it is not something that suits everyone's purse.
The application of a power inverter extends well beyond supplying electricity during times of power outage. The lifeline of many electronic devices, the inverter is an intrinsic part of electric cars and bikes, industrial motors, power tools, refrigerator compressors, and computer systems.
Also Read: Inverter Batteries – a Comparative Guide
The omnipresent air conditioner is not on the list, as you can notice. That is what we are here to find out: can your inverter run your air conditioner and save you from the unforgiving heat and power outages during the unbearably hot Indian Summers?
Especially in cities like Chennai where summer temperatures can reach intolerable extremes, this option is nothing short of a blessing.
Understanding How An Inverter Works
Before we can "Yes" or "No" to the first question, it is crucial to understand the basic design of the inverter and the way it functions.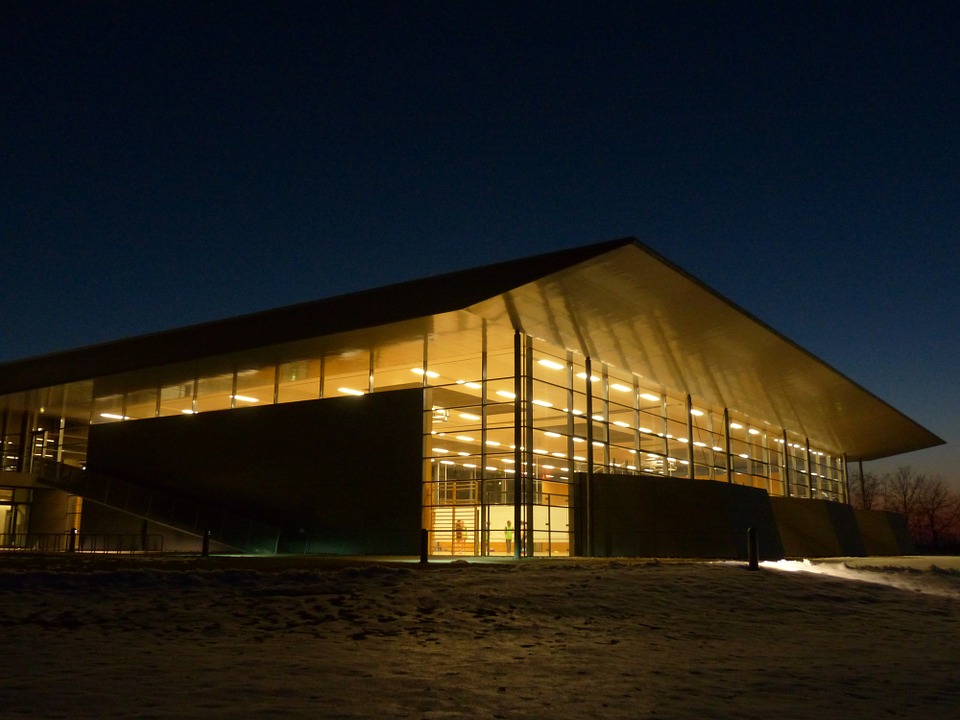 What is the basic design of an inverter and how does it work?
Without going into highly complex explanations, we can simply state that the inverter is basically designed to convert Direct Current Voltage (DC) to Alternating Current Voltage (AC).
This AC power is what allows the functioning of common household appliances when there is a power outage from the public power grid.
Home inverters come with a battery, which is the main Direct Current (DC) source.
The battery is connected to the AC power supply in your house that comes from the main power grid.
When there is normal power, the battery is continually charged by DC.
A transformer and rectifier circuit is used to draw electricity from the AC and charge the battery.
In the instance of a power failure, the battery that is fully charged up produces Direct Current. But those devices in your home need Alternative Current (AC) to work or they won't budge!
Here's where an inverter does its job. The batteries supply the DC through an inverter that converts it to AC.
Thereby, all the devices are temporarily revived.
How Compatible Is Your Air Conditioner?
An air conditioner used for a 150 square feet room can have a range of 5000 BTUs or British Thermal Unit. An air conditioner this small will utilize about 4 or 5 amps of electricity.
A room that measures beyond 2,500 sq.ft will require an air conditioner with 36,000 BTUs. The amperage for such a powerful air conditioner will be around 15-17 on full power. However, when the unit reaches its set temperature limit, the amperage will be 6 or 7.
Hence, the answer is Yes, the air conditioner can work on an inverter. But there's a catch. The bigger the capacity of your air conditioner, the bigger the inverter you will need.
Some Important Tips To Keep In Mind
A 1 ton A/C will need a 3.5 KVA inverter to run when there is a power outage. Now, that is only the minimum capacity. The capacity of the inverter increases with the tonnage of the A/C.
The lifeline of all inverters is the device that supplies power. These devices range from solar panels, hydropower, windmills, and inverter batteries.
It must be determined if these power sources have the capacity to generate surge power along with non-stop electricity to keep the air conditioner running.
The air conditioner's cooling time will be longer than normal when it is powered with an inverter.
The inverter has to have the capacity to handle the electricity load and power surges. Hence, it is imperative that you make a wise choice, depending on the capacity of your air conditioner and how long you propose to keep it working.
Nantech: Chennai's Premium Inverter Battery Dealers
Investing in a high-quality inverter battery is not a seasonal investment if you are living in a city like Chennai. With temperatures calling for air conditioners for a good part of the year, it is a wise choice to invest in inverter batteries that will last longer and work to accommodate voltage fluctuations and power surges.
Nantech Power Systems P Ltd is a leading inverter battery dealer in Chennai. It is Top -notch company that specializes in the Sales and Service of Inverter Batteries.
Up and running since 1996, Nantech is an ISO 9000: 2015 Certified Company. Nantech's robust engineering methods, and manufacturing and customizing services are on par with international standards. It comes as no surprise that Nantech's prestigious clientele includes a host of well-known industries and households all over Chennai.
Join the coveted list and quit dreading summers in Chennai !!! Dial +91 99623 98222 for more information!